Chairman, Kazunobu Iijima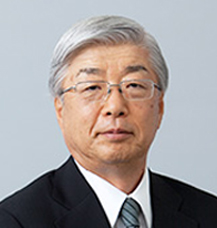 Cool Japan Fund is a private fund established under the concept of rebuilding Japan's image of beauty and strength. It is becoming more necessary to reconstruct Japan's brand status in the world, and at the core of our effort to do so will be Japan's sophisticated, world-class manufacturing industry.

We provide funding and personnel to businesses both big and small in order to help companies with incredible products unfamiliar to overseas customers expand their business overseas.

We are not only involved in helping companies expand overseas. To attract more foreign tourists to Japan, we also actively support the development of companies operating domestically. We consider that another important part of our mission: to communicate the beauty of Japan's four seasons to even more people around the world.

Cool Japan Fund is most active in supporting companies in industries such as audio and visual media, cuisine, and fashion, where such support is expected to induce a ripple effect overseas, but we also invest in the service industry and other industries related to people's daily lives.

Cool Japan Fund hopes to make our fund a household name and, with the cooperation of various other companies, we aim to help more Japanese businesses get off the ground.
CEO, Nobuyuki Ota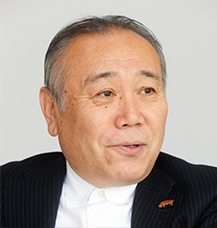 Cool Japan Fund is a private collaboration established to communicate Japan's remarkable products, media content, and beauty to the world by offering support to companies, productions, designers and engineers with plans for overseas expansion.

Our goal is to construct a number of locations overseas to serve as information hubs regarding the Japanese way of life. These hubs will help create a secure distribution network between Japan and other countries, allowing for smoother distribution of various Japanese artistic media and products, and helping increase the number of fans of Japanese culture overseas.

We believe that one of our roles is to promote the "Made Locally, Sold Worldwide" ideal, and to do so we aim to unearth some of the amazing products being made around the country. By encouraging companies selling those products to expand their businesses overseas, we can contribute to the revitalization of local communities nationwide.

If we can help nurse those communities back to greater economic health, we may see an increase in foreign visitors wishing to see the beautiful towns and villages of Japan. Those visitors will return home and perhaps tell others about their wonderful experiences of Japanese lifestyle, culture, and hospitality, and that will potentially help improve Japan's image as a whole.

Through medium to long-term investment and generous hands-on support, Cool Japan Fund aims to help companies conduct stable, profitable business overseas. We believe the best way to achieve that goal is to promote a business model that doesn't focus on simply cutting FOB prices, but rather emphasizes the high value of Japanese products.

We look forward to receiving a great many business plans that will communicate to the world just how wonderful Japan is.